Clients often require photography of products in actual use. This client, a cleaning equipment manufacturer, required a product image for an advertisment in an all terrain vehicle publication, ATV Illustrated.
For the magazine ad ( right ), notice selective focus was used on the product, with limited depth of field on the background model and ATV bike.
In addition to existing lighting, a softbox was used, camera left on the product, and a rim light was used right of the model to add the highlights. Late day sun was setting directly behind the setup.
A number of additional shots were taken for general use, images for the company web site and packaging.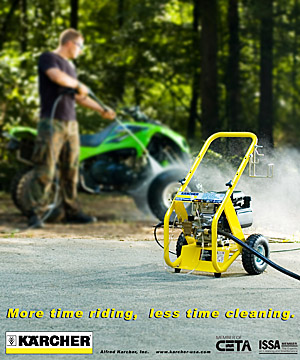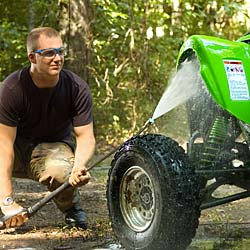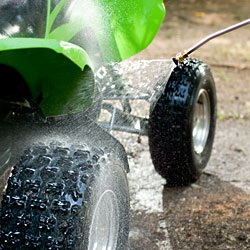 © Atlanta Studios Photography